How to Wash Cashmere Sweater?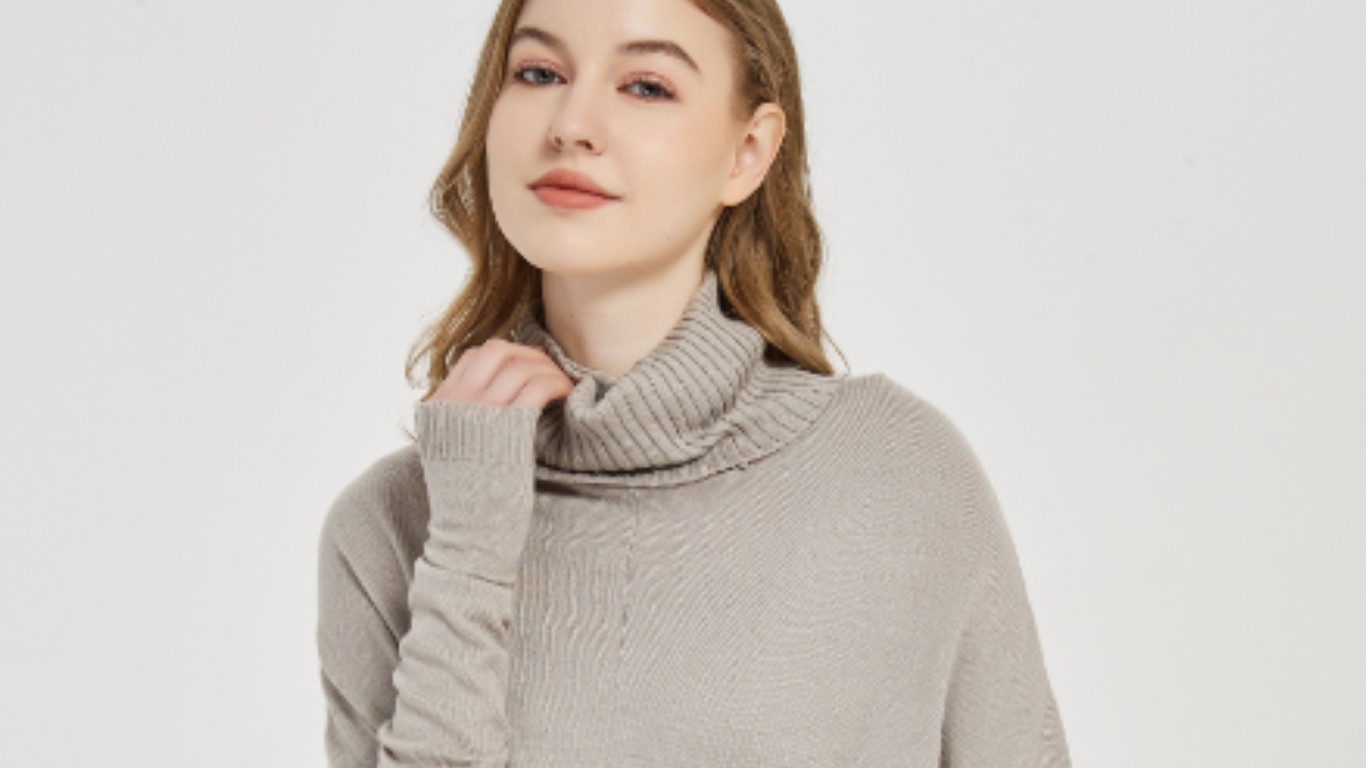 Cashmere knitwear
is soft and breathable, especially suitable for pregnant women, but most cashmere sweaters are marked as dry cleaning. We're going to tell you a secret: We saved hundreds of dollars by hand washing cashmere sweaters.
Yes, we ignored the dry-clean-only label, because the cashmere brand reps and fashion designers we interviewed stated that the harsh chemicals used in dry cleaning can actually strip fibers and ultimately shorten the life of cashmere sweaters.
That doesn't mean we won't be extra careful, though. Cashmere (and other natural fibers) sweaters can't simply be put in the washing machine along with jeans and sweatshirts. Here's how to care for your cashmere sweater to keep it in near-perfect condition.
How often should you wash cashmere?
You don't need to wash your cashmere sweater after every wear. You can wear it every 7 to 10 times and wash your sweater at the end of each winter.
Plan to hand wash your sweater for about 15 to 20 minutes, not adding dry time.
On-site processing
Try to treat any stains on the cashmere sweater immediately. Fixed stains are harder to remove. Never use anything with bleach on cashmere; make sure to check the label on the stain remover.
To remove stains, put a small amount of soaking detergent or baby shampoo on a cotton swab and wipe the stain. Let it sit for at least 30 minutes, then rinse off the stain or wash the cashmere with water.
Washing cashmere properly
Fill a clean sink or basin with warm (never hot) water. Add a rinse-free detergent or baby shampoo to the water. If you use a soak, you only need about one cap per gallon of water.
Dip the sweater in the water and move it to remove any dirt.
Let the sweater soak in the soapy water for about 15 minutes, giving light circles every now and then.
If you're using baby shampoo, you'll need to rinse off the soap: empty the sink or tub, refill it with water, and re-soak the sweater. Do not put sweaters under running water, as doing so can damage the fabric. If you use a soak, you don't need to rinse.
Gently squeeze excess moisture out of the sweater. You can compress it into a ball and squeeze water, then lay the white bath towel flat on the surface, place the sweater on the towel, and roll the two together, squeezing to drain more water. Whatever you do, don't twist your cashmere.
Lay the sweater flat to dry
Cashmere and other wet sweaters must lie flat and out of the way—that is, shaped to dry properly.
Dry the sweater on a flat drying rack. Do not hang it to dry or the fabric will stretch. If you don't have a rack, spread a white towel (not a towel to wring out excess moisture) on the table and dry your sweater on it.
Caring for cashmere between washes
Remember, you shouldn't wash cashmere after every wear. The long-handled boar bristle cashmere brush helps remove lint, fluff, and dust between wear and wash. A sweater comb also helps remove stray pills without damaging the knitted fabric.
Cashmere sweaters must be washed before storing in summer. Dirty cashmere sweaters are like catnip for moths. If you still have questions or want to buy maternity cashmere sweaters, please
contact us
.
Camiz is a professional
custom children and maternity knitwear wholesale supplier
. The business covers more than 100 countries and regions around the world. We have complete processing equipment, many years of industry experience, and a working team of hundreds of people. We can customize the process with just one image you provide. We provide OEM service for many brands.