How to Keep a Baby Knitted Blanket Soft by Washing It Properly?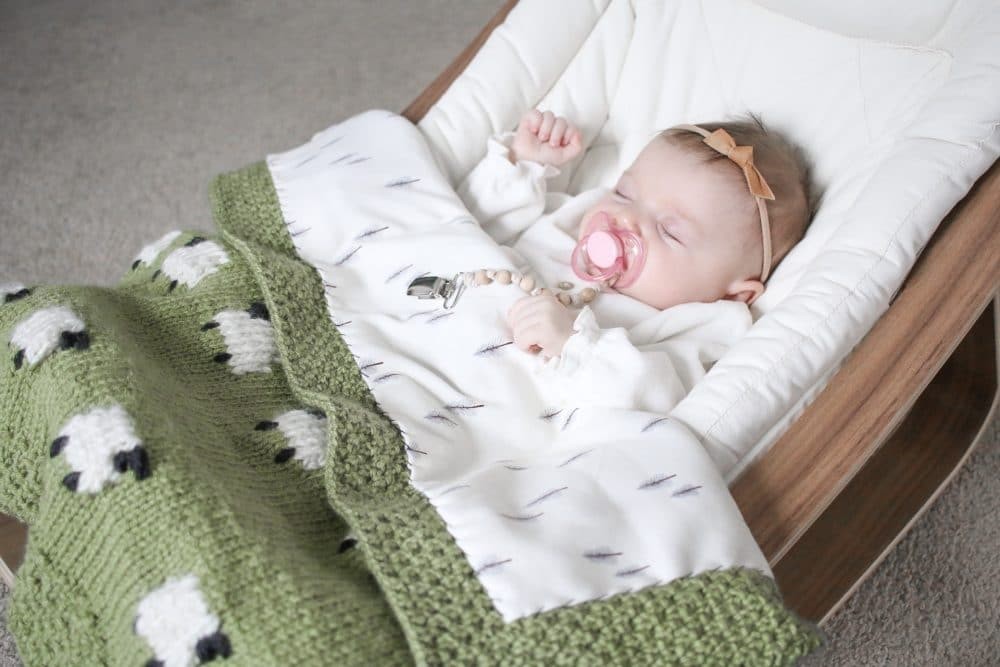 Because the baby's skin is relatively delicate, if the baby's knitted blanket is rough, it will bring discomfort to the baby, and even hurt the baby's skin. The following is the specific method to keep the
baby knitted blanket
soft.
Properly caring for your knitted baby blankets begins with reading the care label and following its instructions
Maybe it sounds super simple and obvious, but many people will routinely ignore garment care labels. Those instructions are there for a reason–following manufacturer directions will help keep any clothing or chunky knit baby blankets looking nice for longer.
Vinegar can replace fabric softener for washing
Vinegar acts as a natural fabric softener and helps kill bacteria. Additionally, vinegar can help remove residues from fabric softeners or detergent buildup. Add up to a cup of regular white vinegar in place of a liquid fabric softener. You'd don't need to do this every wash, though–just as needed.
Use a mild detergent and make sure not to add too much
Adding too much detergent doesn't make hand-knitted baby blankets cleaner. On the contrary, it can lead to buildup that causes blankets to become hard and stinky! Using too much detergent can also damage washing machines. To help keep fleece and flannel blankets soft, use a small quantity of gentle detergent.
Don't pack your washer too full
Whenever you pack your washer too full, the hand-knitted baby blanket can cause extra wear and tear on your fabrics from the added abrasion. It can also keep hand-knit chunky blankets from getting rinsed completely, which can cause detergent buildup.
If your front-loading washing machine has a small load cycle, make sure to use it whenever you're only washing a couple of things.
Most front-loading machines require multiple items in the drum in order to balance the land. Washing just one or two items in a front loader without a small load cycle can end up damaging the machine in the long run, so you might want to get a small hand-powered washer if you only have a couple of fleece items.
Dry your knitted baby blankets on low or allow them to air dry on a clothesline or drying rack
Sometimes letting things completely air dry can make them feel less soft, so throw them in for a quick air fluff after they've been line dried! Drying on low or air drying will help both fleece and flannel blankets stay soft.
Proper cleaning and maintenance of baby knitted blankets will maintain their softness and extend their service life. But if the baby knitted blanket is no longer soft due to excessive use, we need to replace it with a new baby knitted blanket in time. At the same time, the knitted baby blanket fabrics we produce are high-quality, soft, and skin-friendly, which can meet your purchase needs.
With high-quality products and considerate service, CAMIZ KIDS has become a leader in the
baby knitwear
industry. We uphold a responsible attitude for consumers and insist on controlling the quality of each product. Our products are sold all over the world and have received high praise and trust from many customers. If you want to buy our baby knitted blanket, please contact us now!